35mm Film Frame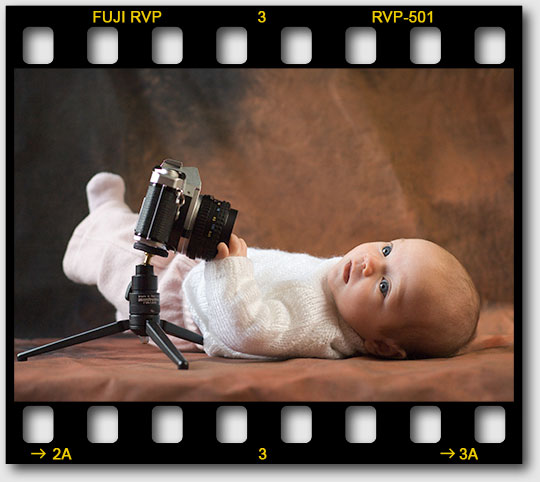 Description
This lovely image, taken by Benoît Marchal, is placed in a 35mm frame. Download and installation instruction in the film frames download. The 35mm frame consists of the following layers.
Construction
Both Film1 and Film2 layers have sprocket holes. Film1 also has a cutout for the image, while Film2 does not. Consequently, the drop shadow that is applied to Film2 only affects the outer edge and sprocket holes. As an aid to insertion, a ruby red layer is placed just below the insertion point of the image. After moving the image into the frame, make minor adjustments to remove all traces of the red backdrop. Adjust the Drop Shadow effect on Film2, then trim excess border (Image > Trim).
Film Strip

The 35mm film frame is constructed so you can join more than one image to make a film strip. To avoid discontinuities in the Drop Shadow, all Film2 layers must be grouped into one set. After the frame is resized, rasterize the Film2 layer (Merge Layer Set) and apply a Drop Shadow. A template for a 3-frame 35mm film strip is available in the download.